Watch this space as the year goes on for up to date reports :-
A couple of videos have been uploaded to YouTube from when we went touring Northern Spain and the Picos de Europa National Park.
A taster of just some of the riding we do - any interest? Come along and meet us.
https://www.youtube.com/watch?v=7qh6-lz18V0

https://www.youtube.com/watch?v=S7hRHV_sfJ8

Four ride outs have taken place this year so far:
West Yorkshire and Derbyshire. (Lunch at a pub)
Out around Lincolnshire. (lunch at a cafe near the Lancaster site.)
North Yorkshire run. (Lunch at a pub)

Rally Weekend, August 1st & 2nd
Two ride outs available Saturday afternoon - pity about the rain !
Thanks to Paul & Karen for giving up their garden so we could camp.
Great band on Saturday night, as well as bar, burgers, curry and the Hog Roast
Full fried breakfast on Sunday morning, followed by a Treasure Hunt organised by Steve, then back for sandwiches and the MotoGymkhana
Great weekend had by all - a great benefit of being a member
Best vintage: 1st. Paul Taylor – Ariel
2nd. Mark Taylor – Ariel
Best Classic: 1st. Paul Thomas – Honda NSR 250
2nd. Paul Taylor – Norton Commando
3rd. David Parkins – BMW R80
Best Modern: 1st. Phil Baker – Ducati 999 (?)
2nd. Andy Brough – Triumph Tiger Explorer
3rd. Marie Kirk – Triumph Tiger 800
Trials Event: 1st. Nick Parkins. MT Riders Club (Huddersfield)
2nd. Gary Wigston. MT Riders Club (Stanford in the Vale. Oxfordshire)
3rd. Lee Watson. DDMCC.
More photos on Facebook
Quiz Night - March 2016

Over thirty met up at Doncaster Sub Aqua Club to enjoy another night of quizzing, pie & peas.

Another great night, thoroughly enjoyed by all those present, with lots of the usual "Oh yes, I knew that's" and plenty of "Oh No's!"

Next one in September

Craven Collection : Easter Sunday, 5th April
Around a dozen bikes took a leisurely ride up to see the Craven Collection at Stockton on Forest near York. If you've never been, it's worth the trip to see an eclectic mix of classic bikes and memorabilia.
Don't expect a sterile museum - this collection showcases biking in the real world.
To follow the visit, we stopped off at The Agar Arms in Warthill, not too far away, with space for a dozen of us - friendly welcome, lovely setting and great pies !!! (there's always food involved somewhere !)
Season Starting Meal (was supposed to be staright after Christmas !!!)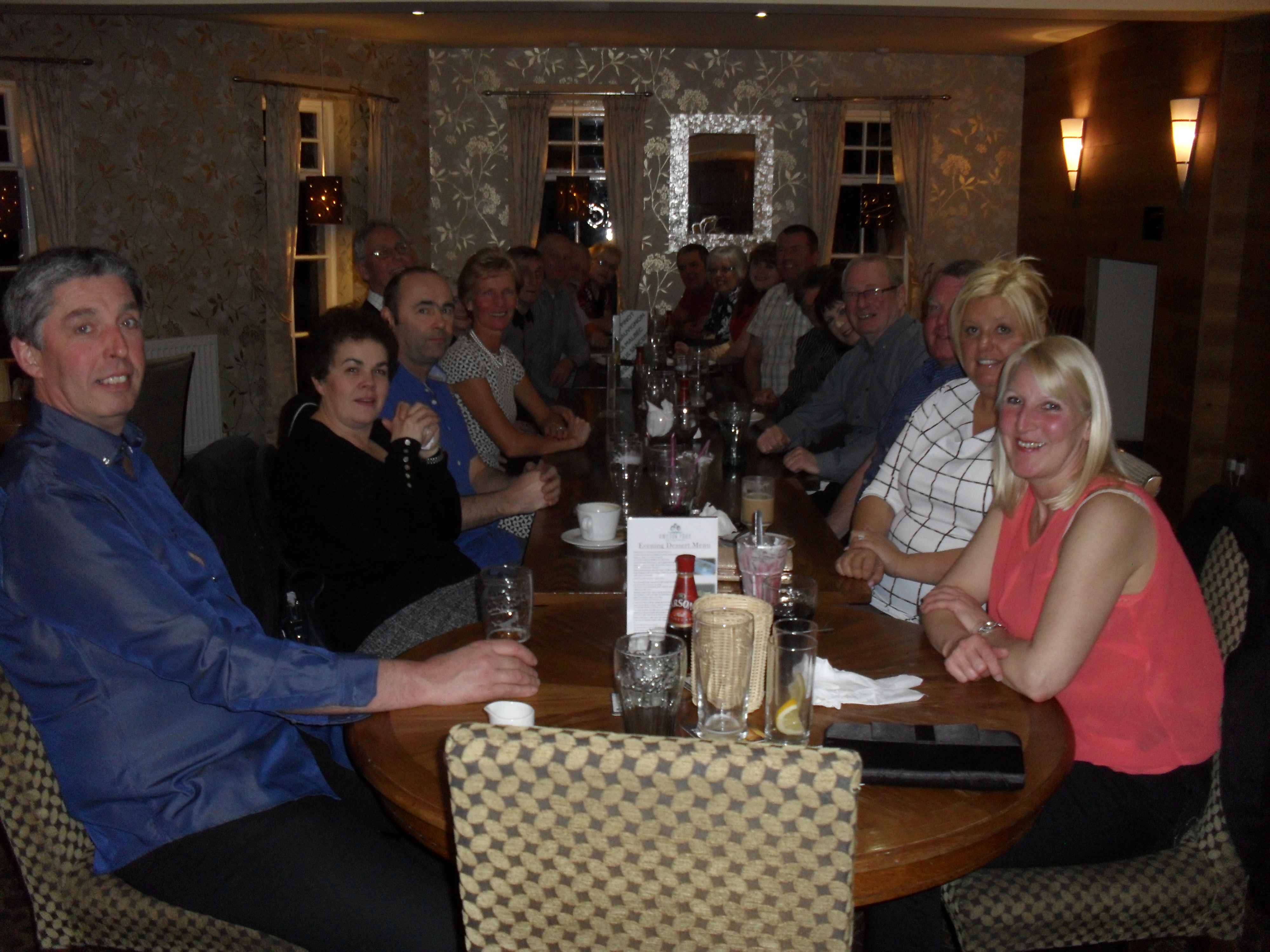 Glorious Glencoe - Sept 2014
It was sunny most of the time - honest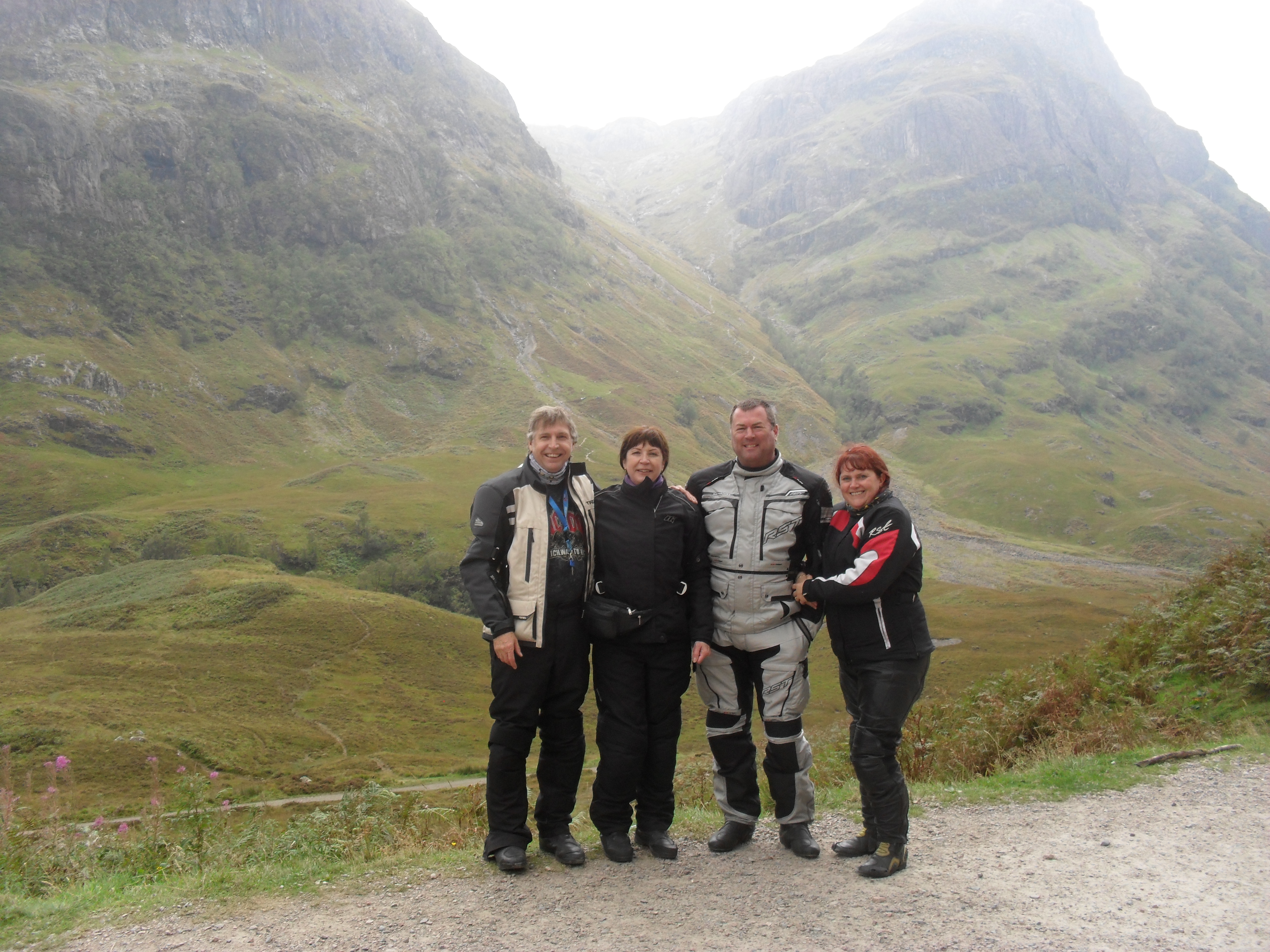 Bring a Bike n Bite Night - Sept
A good turn out after a lovely day, but the nights get dark quickly at this time of year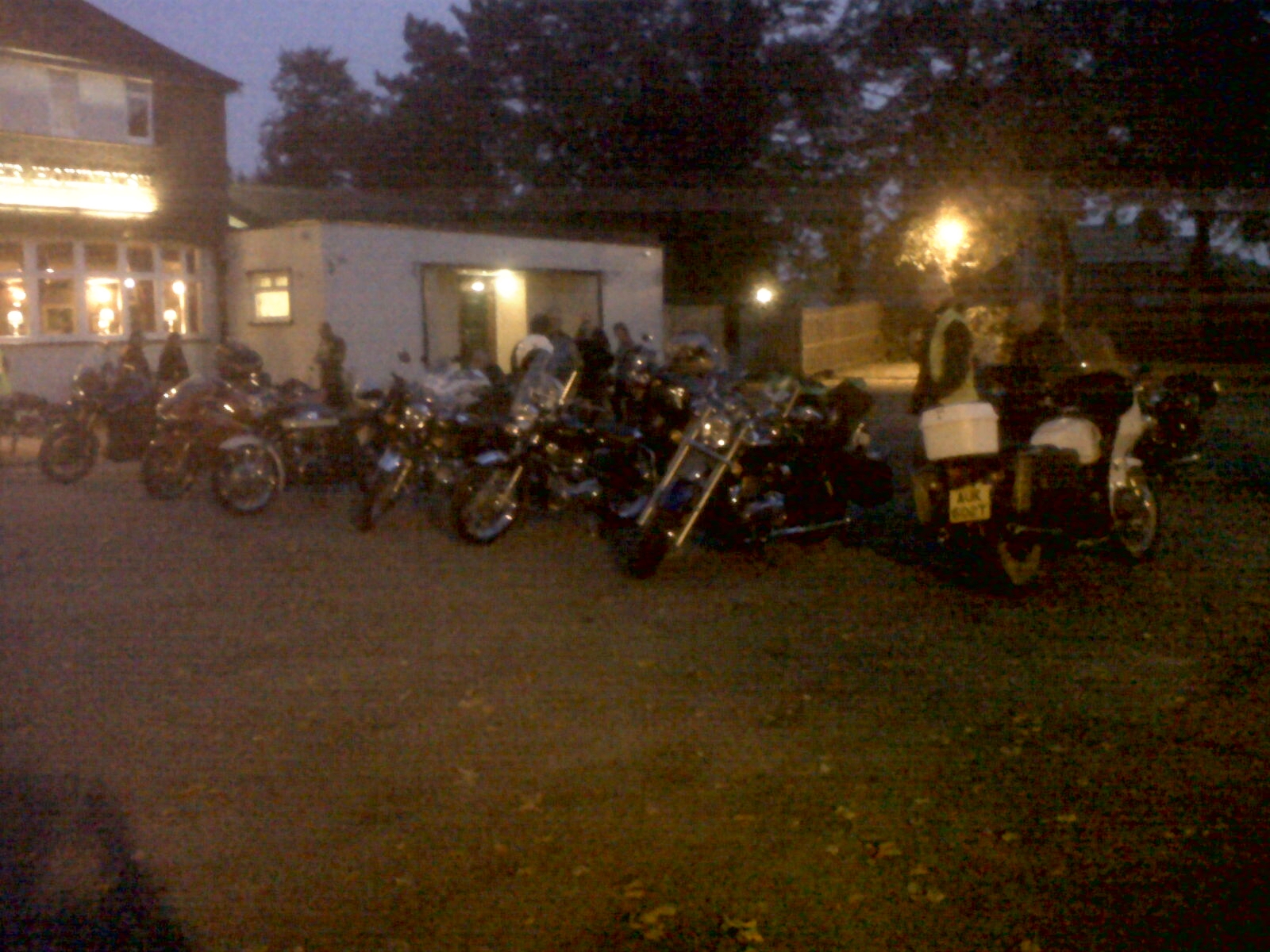 Trip to Tan Hill - Sept
Old faces and new - great turn out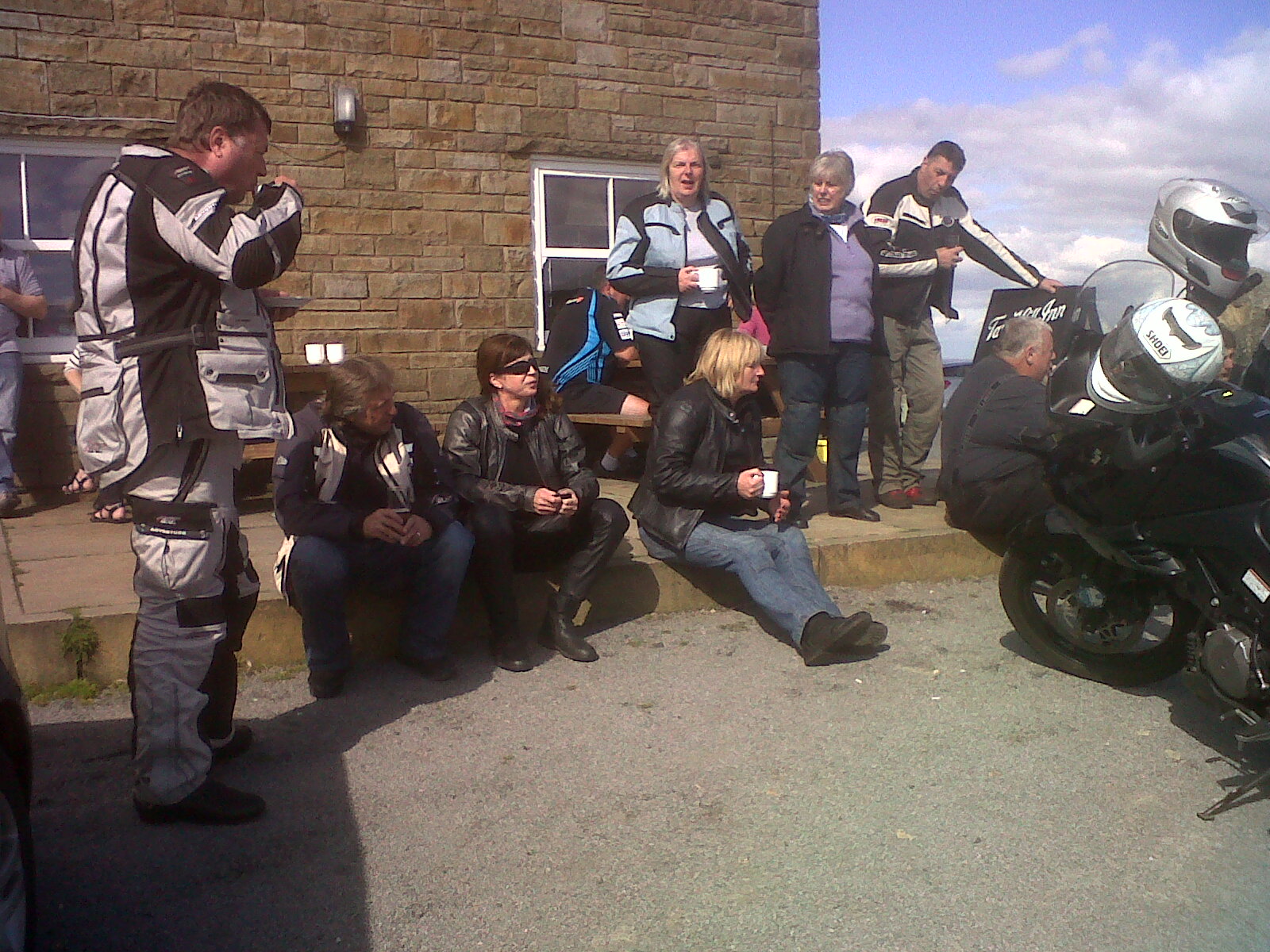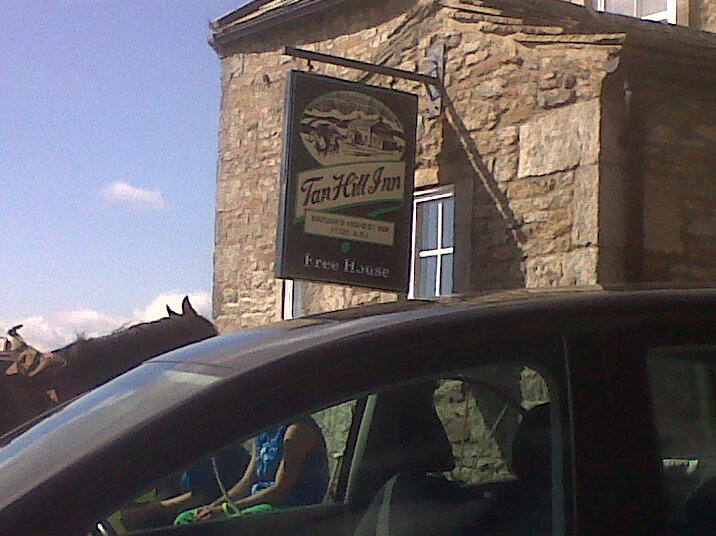 British Superbikes - Cadwell Park - Aug
Saturday and Sunday were fine and even managed some sunshine and warmth - then came raceday on Monday. Cold and raining ! Good weekend though, topped off with maiden wins from Tommy Bridewell and local boy Peter Hickman.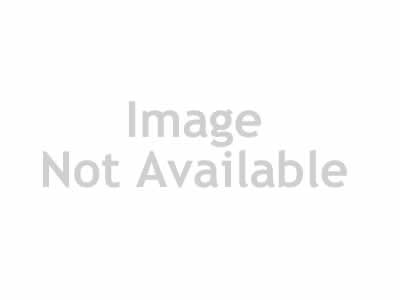 DDMCC Annual Rally
Thanks to all who attended and congratulations to Paul Thomas and his immaculate 1991 Rothmans Honda 250NSR who won Best In Show.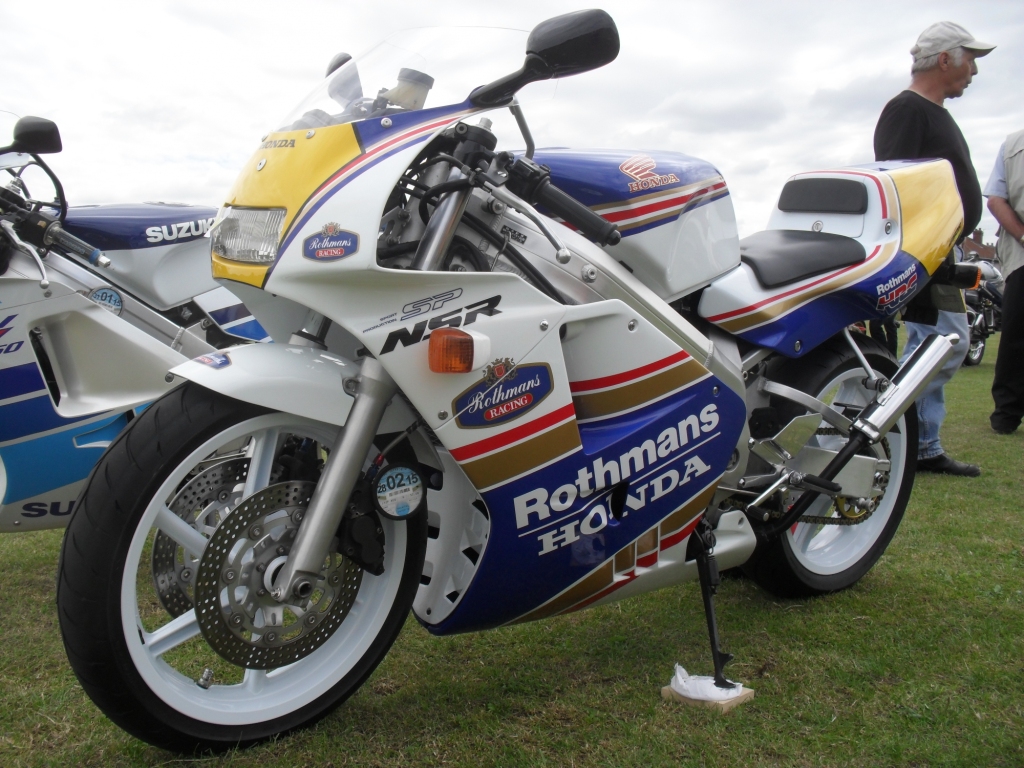 Italy - end May
Five bikes (all with pillion) traveled from Hull to Zeebrugge, through Germany (some through Switzerland), Austria and into northern Italy, not far from the shores of Lake Garda.
Congratulations to Paul and Sarah who got married whilst we were there.